Our Story
It's hard to wait around for something you know might never happen, but it's harder to give up when you know it's everything you want." ​–Unknown

Our guess is that many have felt this way, that's why we chose the name "Konai Adelphe," (pronounced Ko-nigh A-del-fay) which is Greek for "Common/Equal Sister".  What you see is what you get!  Bold, spicy, soft, and a bit offbeat R&B gospel singers who bring our own twist to the sound of salvation. 

Just like you, we have been through the mill and we are living to sing about it.  Yes, there were times we wanted to give up.  And we would have if it had not been for the Lord on our side!  We gladly share in song the joy, strength, struggles, and victory found in JESUS and GOD alone.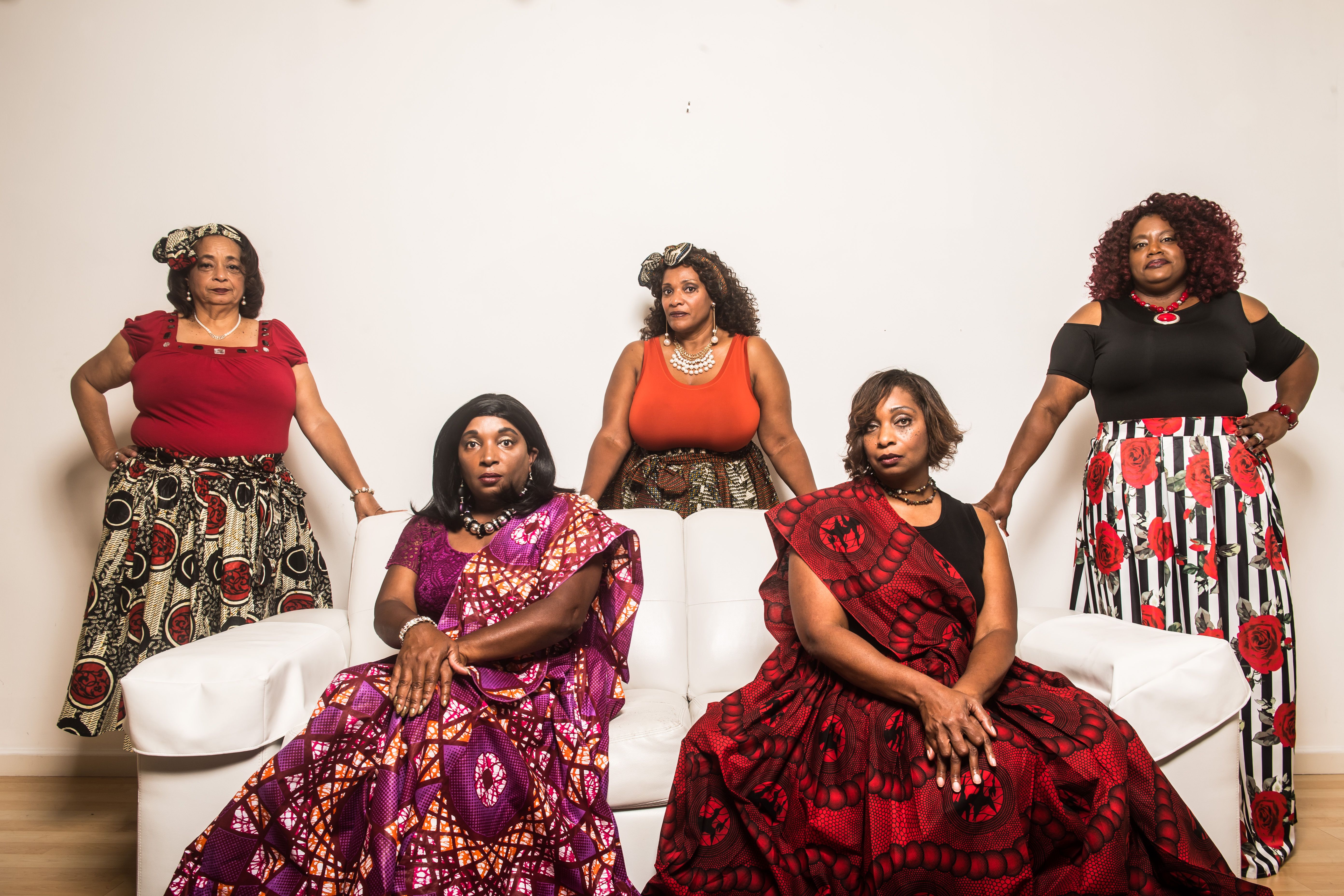 Konai Adelphe is a Gospel Music Group born out of Knoxville, Tennessee. Their music is a mixture of Traditional and Non-Traditional Gospel Music mingled with some Old School R&B, Neo-Soul, Jazz, Blues, Rap, Reggae, Contemporary music,and sprinkled with a bit of Country! The Founder, Leader, and Song Writer of this eclectic group of female artist is Evangelist Cynthia R. Butler.   She sings with her Sisters Singer\Soloist Ms. Shilia R. Rogers, and Ms. Lacquicia L. Blair, and long time friends Ms. Charlotte Weaver, and Ms. Jacquelyn Rhett.  This exciting bunch of females love to sing, travel, and spread the Word of the Jesus Christ with their wonderful brand of Music Ministry that is Konai!   
The group started wtih the two sisters; Cynthia Butler and Lacquicia Blair who sang with a varity of local R&B groups, they were later joined by sister Shilia Rogers when they began to sing Barber Shop as a base to blend their sound but always with a desire to creat a unique style. By 1991 these three had formed a group known simply as "The Sisters". In 1992 the sisters then became the "AL Butler Singers" which had other members and was name for their beloved Pastor Dr. Allen L. Butler Sr. of Universal Church of Deliverance in Knoxville, Tennessee where they still attend services. After the seperation of many member of the "AL Butler Singers", the group restarted under a new name and thus becoming what is now known as "Konai Aldephe", (Greek for Common and Equal Sisters). Family friend Charlotte Weaver joined the group in late 2013 and long time friend Jacquelyn Rhett joined in late 2014 making up the members as you see them today!   
Konai Adelphe has had their First CD (EP-Version), self titled "Konai Adelphe"released in October 2015.  With the release of this first CD the group found them selves traveling and singing the list of soul stirring songs such as: "God Like An Eagle", "Blessings", "God is Watching (High in the Sky)", "Free" and "Saved"!  Their travels and television appearances include but are not limited to the following: 
February 2017-     "Celebration of Life Event" with Recording Artist Josephine Allen in Labanon, Ohio! 
March 2017 -     Women's Conference at New Day Covenant Ministries in Lake City, Georgia! 
May 2017 -     Women's Conference at Power Praise Ministries in Morristown, Tennessee! 
January 2016 -     Appeared on the "Dr. Bobby Jones Presents" which airs weekly on Impact Network! 
May 2016 -     Live Radio broadcast and interview on 107.7 WARP-FM Radio with On-air Personality Mr. Thomas "Superman"             Richardson" in McComb Mississippi! 
May 2016 -     Big Antioch Perkins Road Church in McComb Mississippi! 
June 2016 -       Dr. Bobby Jones' "Red Carpet Luncheon" 
October 2016 -     Performed at the "Praise Break presented by MGAG (Missorri Gospel Announcers Guild) in Pine Bluff Arkansas. 
September 2014 - Appeared on the "Dr. Bobby Jones Presents" which airs weekly on Impact Network! 
December 2016 - "Children's Christmas Festival" at Heaven's Fire Ministry in Panama City, Florida! 
**This group, however; has not limited themselves to just singing songs and praising God, they love to give back and have fun as well by participating in such community events as: 
October 2016 - Official Time Keepers for the 2016 National Senior Olympic's Swim Competition held in Gatlinburg, Tennessee. 
September 2016 - Members of Konai participated in the Susan G. Komen "Walk for the Cure"! 
July 2017 - Entertaining the many residents with their comical antics and song at the Northshore Senior Assisted Living Center, in Knoxville, TN.   
Some of the groups that have influenced the Konai sound are: James Cleveland, New Jersey Mass Choir, Shirley Caesar, The Mamas and the Papas, The Manhattan Singers, Dolly Parton, Charlie, Pride, Hank Williams Sr., Patsy Cline, Ray Charles, Diana Ross, Aretha Franklin, Roberta Flack, BB King, Ella Fitzgerald, Billie Holiday, Ertha Kitts, Etta James, and so many more!