"Nothing we do, however virtuous, can be accomplished alone; therefore we are saved by love." - Reinhold Niebuhr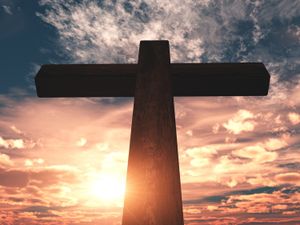 Truth is I was lost, broken, lonely and had no where to turn. I knew my life at that point had no happy ending.
I had given up on life but life had not given up on me. It was in that dark hour, the light from the cross appeared. He (Jesus) shed his blood to save me.
"God's grace is amazing! We're saved by grace - God's undeserved favor - and we live by grace, which is also God's power in our lives to do what we could never do in our own strength. And it's all because God is love, and He loves us unconditionally, constantly and completely." - Joyce Meyer

When we wrote the song "Saved" we tried to make it a reflection of our joy and hope in an awesome God. 
"If you declare with your mouth, "Jesus is Lord," and believe in your heart that God raised him from the dead, you will be saved. For it is with your heart that you believe and are justified, and it is with your mouth that you profess your faith and are saved." - Romans 10:9-10